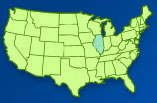 Serving the continental United States.
Bee Carriers, Inc. © 2014
Privacy Policy | Terms Of Use
About Us:

Bee Carriers was founded in 2000 to better serve the needs of shippers in the tri-state area. The founders saw this void in service and sought to fill it. Ten years later, Bee Carriers boasts many satisfied customers.

Over the years we have developed the necessary contacts to deliver quality service at a fair price. Our associates trust us to do what we promise.

Our customers wonder how we are able to come through for them each and every time.

Continental U.S. Truckload and L.T.L. Service
Intermodal
Expedited Service
Same Day Service
Next Day Service
Spot Quotes Flat Rate Volume L.T.L. Pricing
LCL cargo
Pier Container Services
Warehousing